Art by Kate Ferguson ~ pet portrait commissions ~ ~ originals & prints ~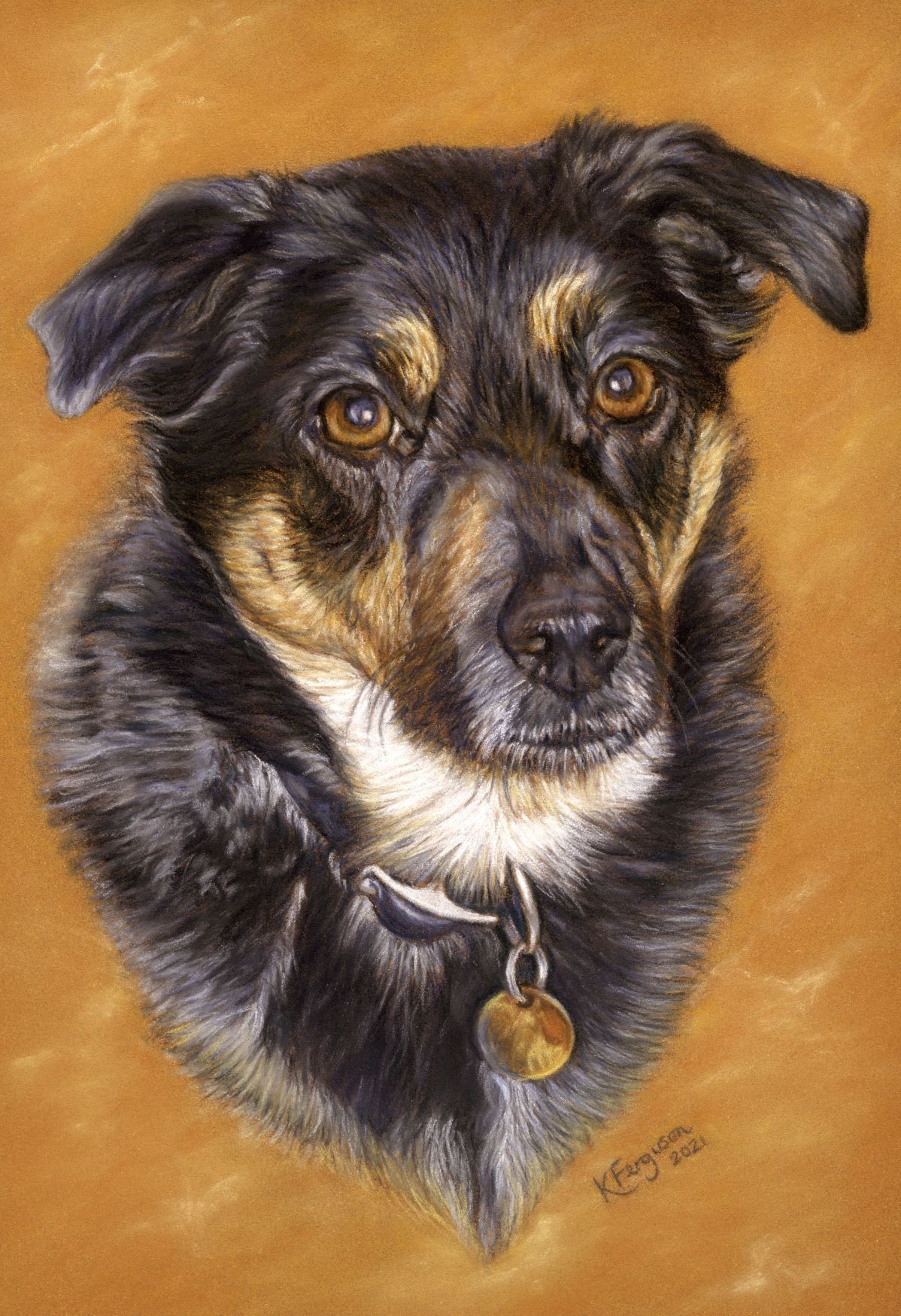 Welcome to Kate Ferguson Art
I'm based in Bridgnorth, Shropshire, UK and I allocate a large proportion of my work as an artist to pet portrait commissions. I also produce a variety of original artworks such as seascapes, landscapes and wildlife and happily accept commissions for these also. Some of my originals are sold via online galleries and others, including prints, are available to purchase here on my website.
Whatever you are looking for in a pet portrait, I'll do my best to create one that evokes memories personal to you. I am committed to ensuring that every portrait I produce will be treasured for years to come and that every customer is happy one.
Commissions can be booked online, by email or phone. Please note, I am fully booked for the remainder of 2021, however, I am accepting bookings for 2022.
Six simple steps to commissioning a pet portrait
Let me know what you are looking for and when you need it by.
Find some good, high resolution photos for use as reference.
Choose your portrait size and medium (pastels or coloured pencil).
A deposit of just £40 secures your slot in my schedule. You pay the balance on completion.
5. Keep an eye on progress
I'll contact you before work starts, provide progress updates and ask you to approve the completed portrait.
Most portraits are sent by Special Delivery (guaranteed next day).