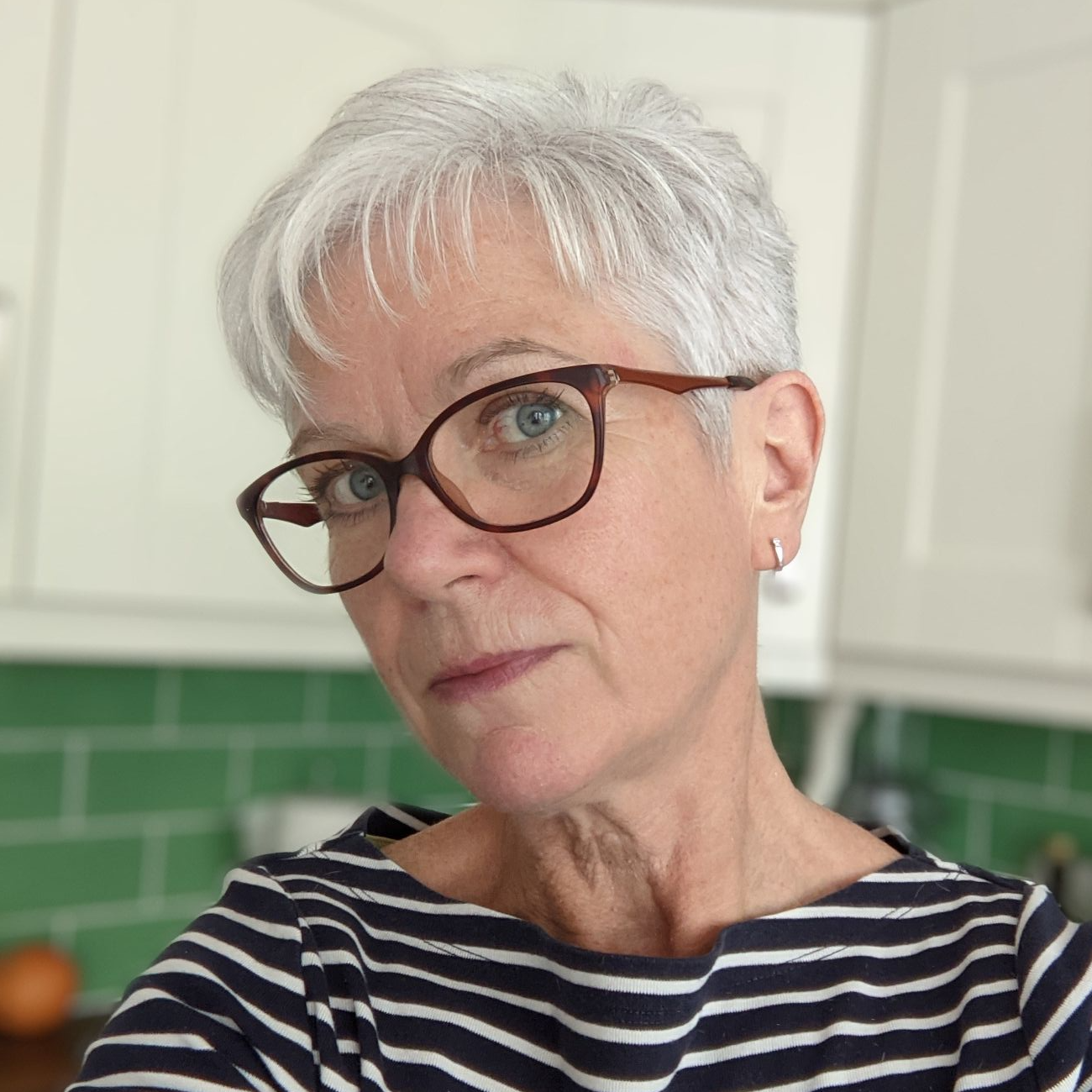 Hi, I'm Kate Ferguson and I paint from my home studio in Shropshire.
I've been drawing and painting forever. I grew up in south west Cornwall, renowned for its artistic heritage (alongside fishing, pasties and cream teas) and which exposed me to many creative influences. My dream of creating art for a living was shattered at art college, where the reality of what that would entail hit home (unglamorous, underpaid), so I changed track and put my art onto the back burner for many years. Now, happily, it's back at the forefront and I work at it daily. I produce original pieces which are sold through online galleries and sometimes on my website and when I'm not doing that I work on privately commissioned pet portraits. My first foray into painting other people's cats and dogs was over 30 years ago, when there were very few pet portrait artists around. It's very different now.
Combining commissions with non-commissioned work allows me the freedom to paint a variety of subjects and use different media and techniques and I like to stretch myself beyond the limits of my comfort zone from time to time. Nevertheless, it's commissions that I find particularly fulfilling, because there's something very special about creating an artwork that is uniquely meaningful and personal to someone else. I spend many hours working on each commission and every detail is aimed at creating a keepsake that will be treasured for many years. I am fortunate to have painted for clients from across the UK and as far afield as the US and Australia, and it's especially lovely when I get to meet people face to face. Most commissions are for pet portraits, although I'm just as happy to paint other subjects - so if you have a photo of a favourite beach or place and would like me to paint it, all you have to do is ask for a quote.
If you've made it this far, thanks for reading! And if you haven't already seen examples of my work, follow this link to view my portfolio.
Toodle-pip :)