Below are some personal testimonials from my lovely clients. If you've already commissioned a portrait or other painting, I'd love it if you could spare a few minutes to share your experience too.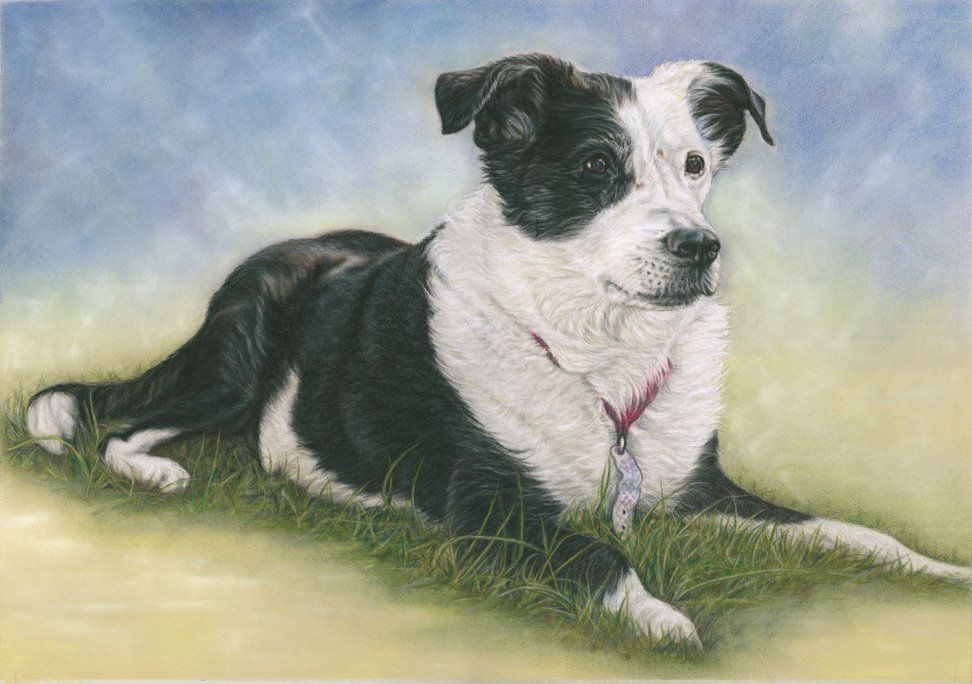 Daisy - coloured pencil and pastel
"Best birthday present ever. The hubby did good! Thanks so much for capturing my dog's beautiful character."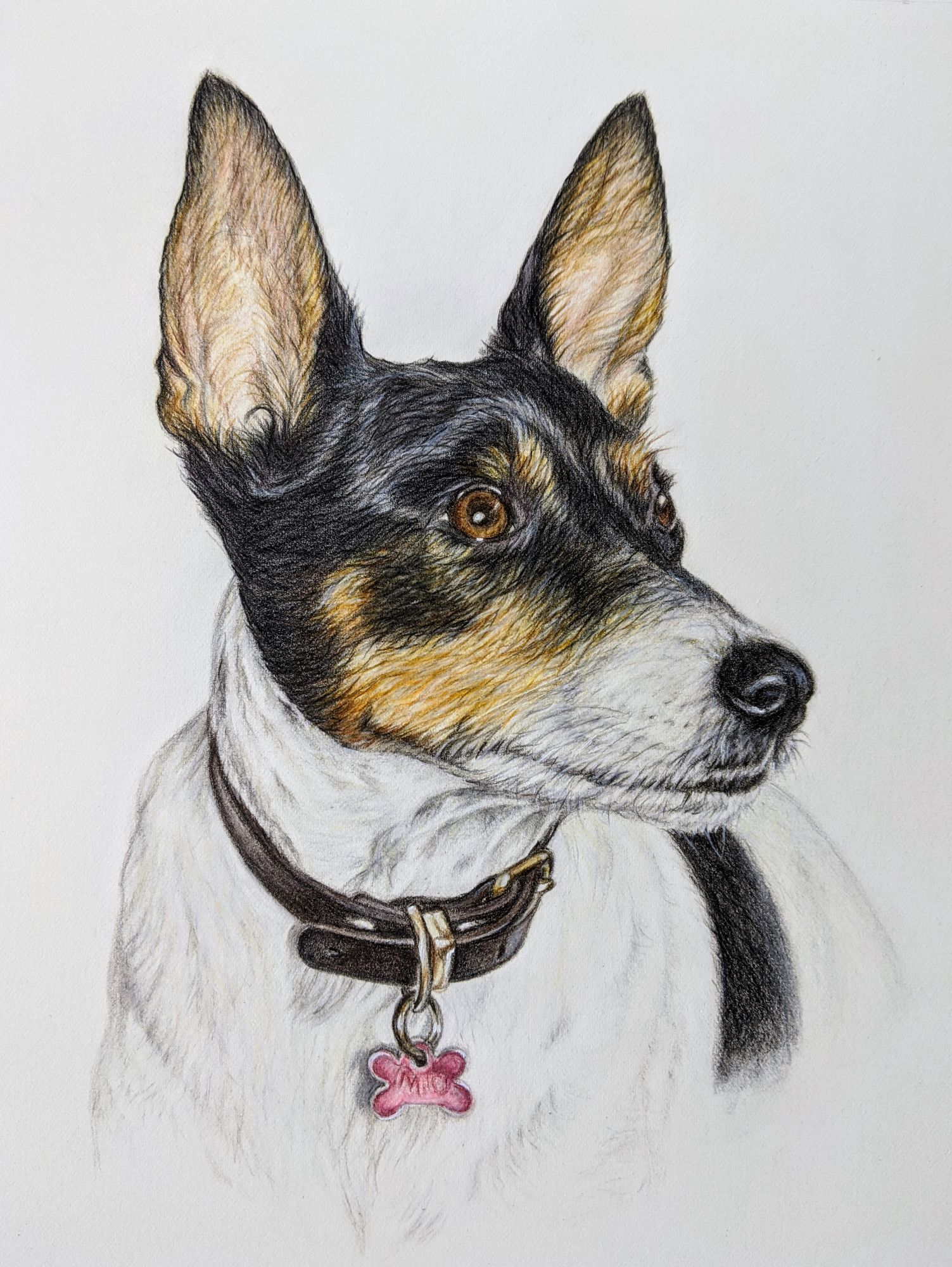 "Thanks so much for all your hard work - and your prodigious talent. I don't have the words to tell you how much it means to us." - Jackie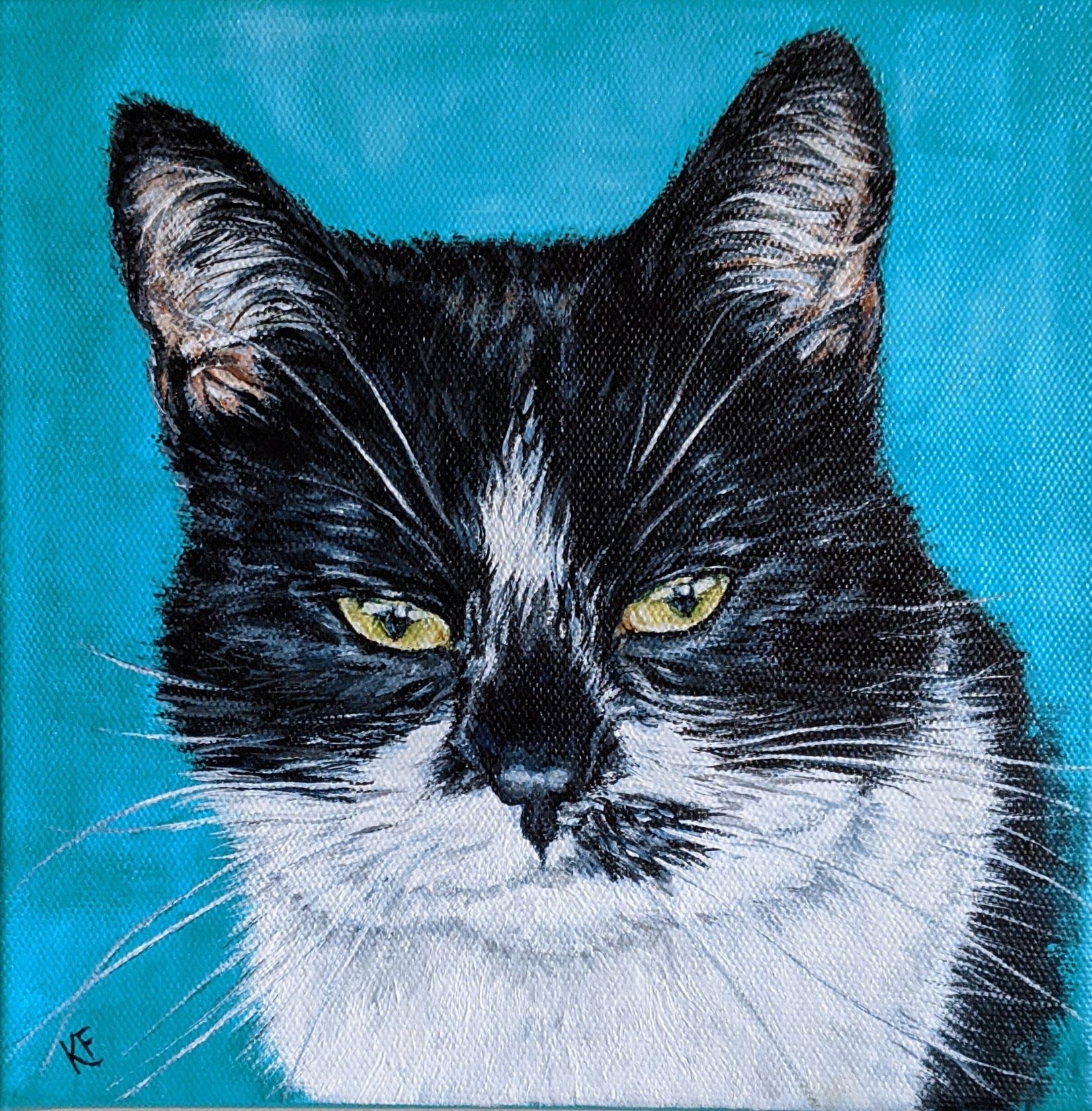 "Thank you so much for the safe delivery of the beautiful painting of our lovely cat Penny. My Daughter will absolutely love it, as we do. It feels like she will be with us for Christmas.......... Thanks for your time and hard work. We love it. Have a lovely Christmas". - Rachael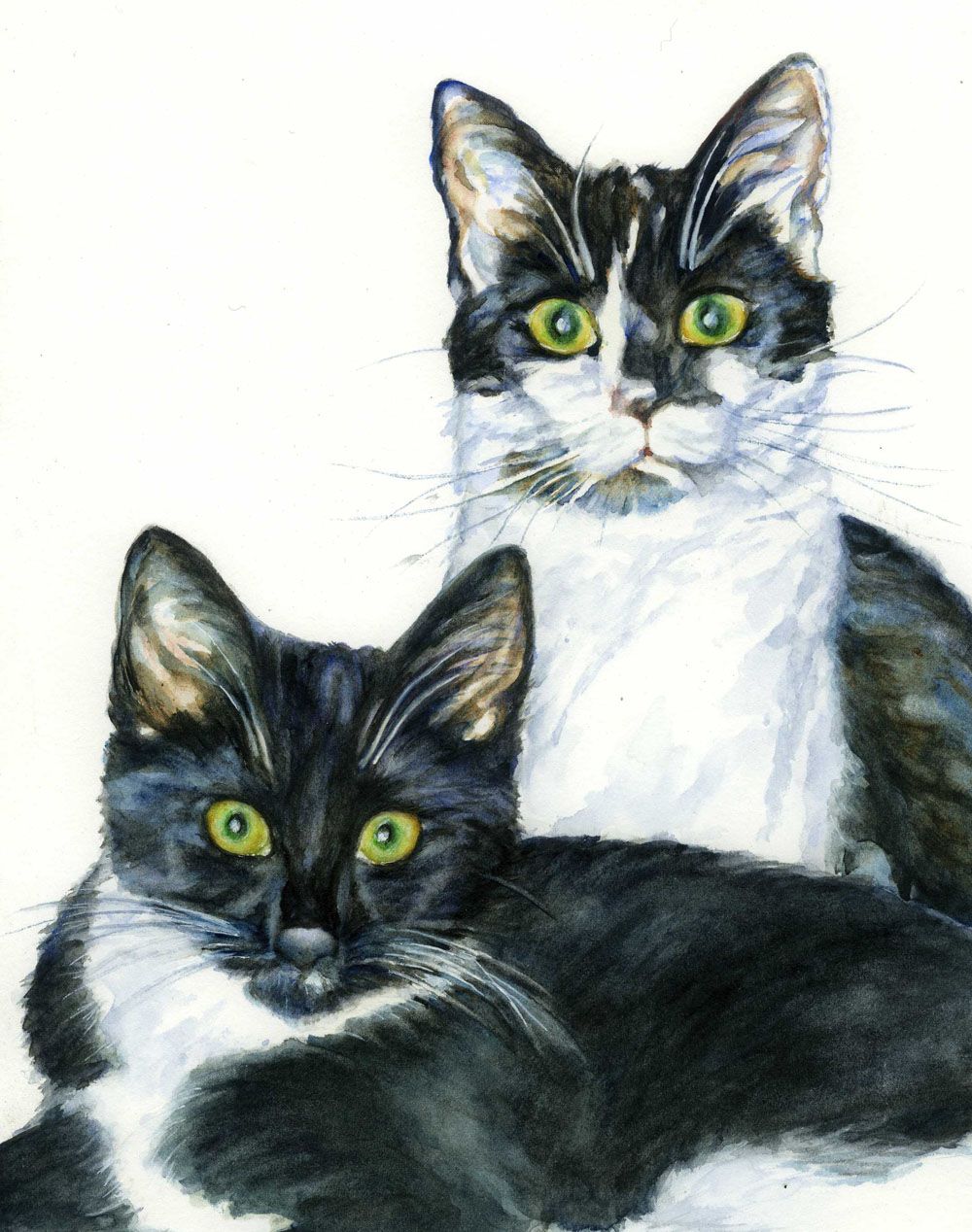 Suzie and Charlie - watercolour
"Mum's lovely painting arrived safely and I gave it to her last night......... Mum and Dad are both delighted with it and already have a frame that it looks perfect in. Thanks for giving Mum and Dad something to be excited about in this strange period we are going through." (Lockdown 2020) - Rachael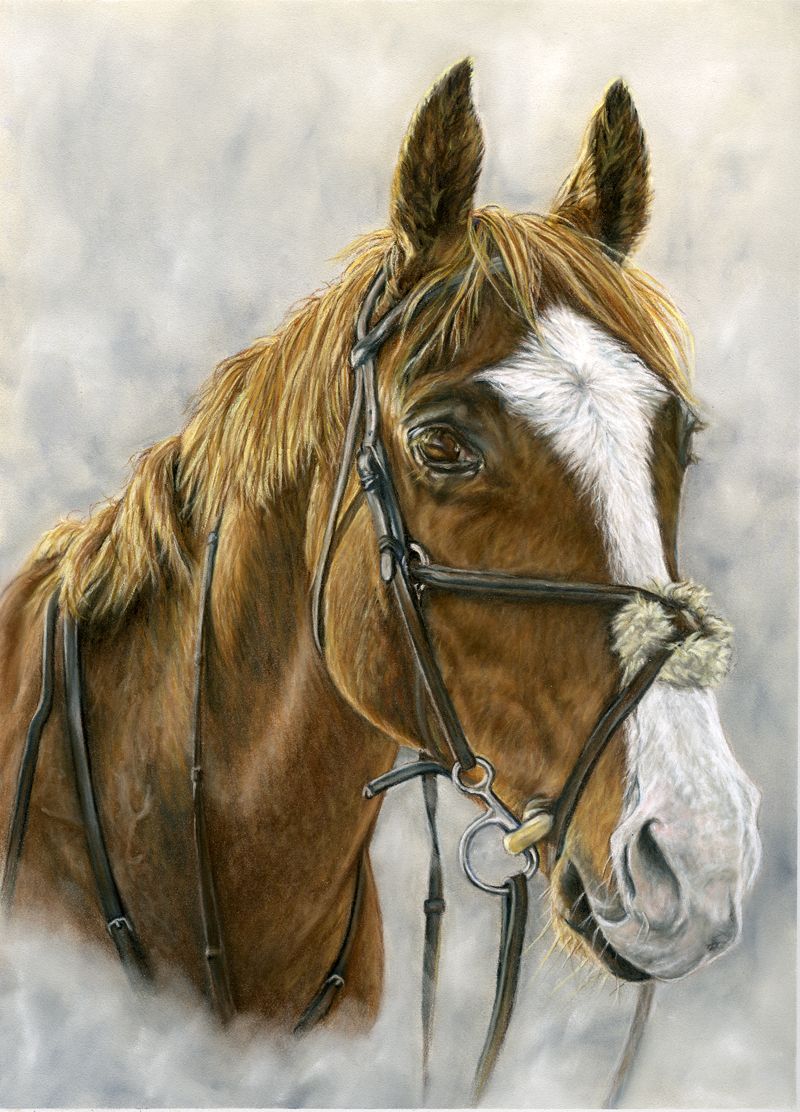 "Just a quick email to say thanks for the portrait of Padsy. I think it's absolutely excellent and I had a very happy wife". - Tom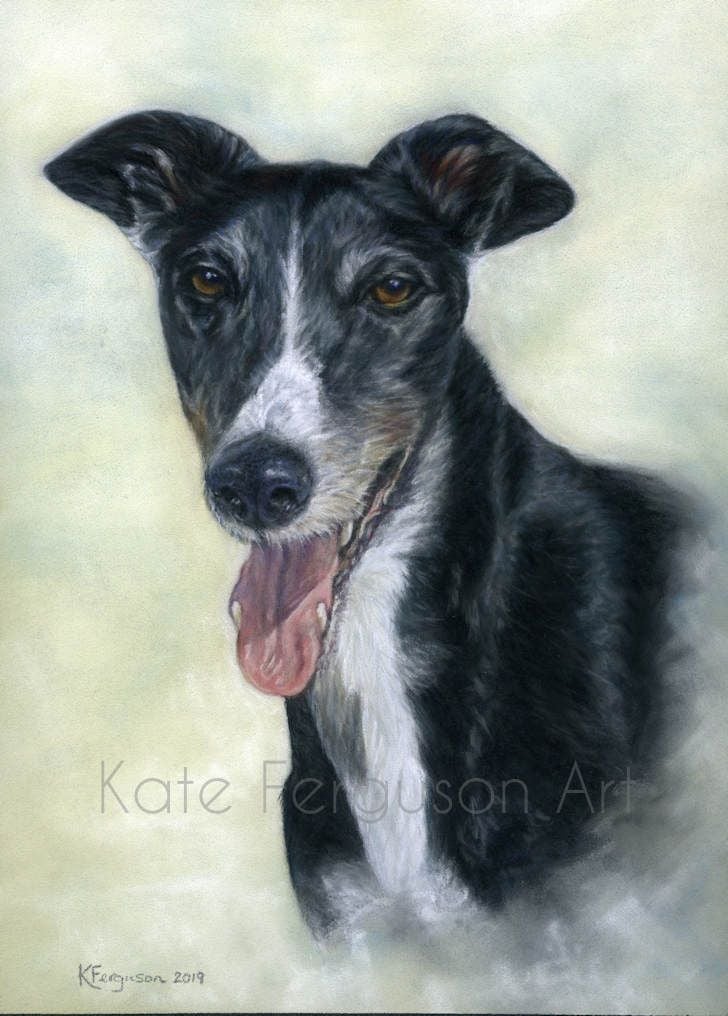 "Just to let you know that the portrait has arrived safely and looks wonderful. Diane will love it when she sees it". - Andy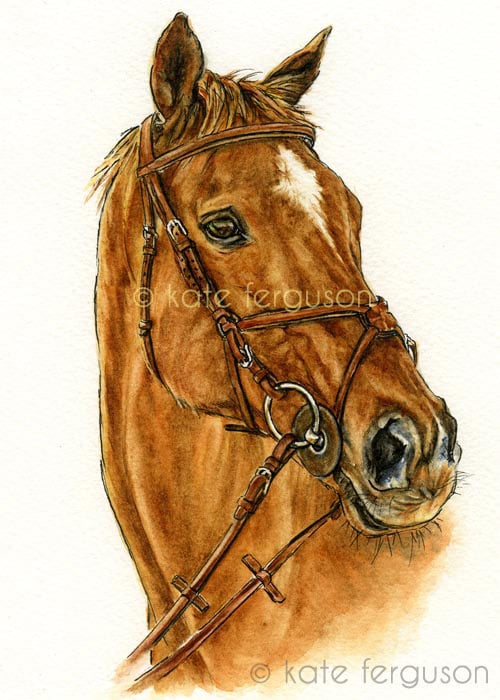 Sam - ink and watercolour
"Kate was fantastic throughout this purchase! Great customer service to ensure the order was correct and how it was desired. ..... Would definitely highly recommend to any body! Extremely happy with the result, would definitely use again if needed!" - Erin (Australia)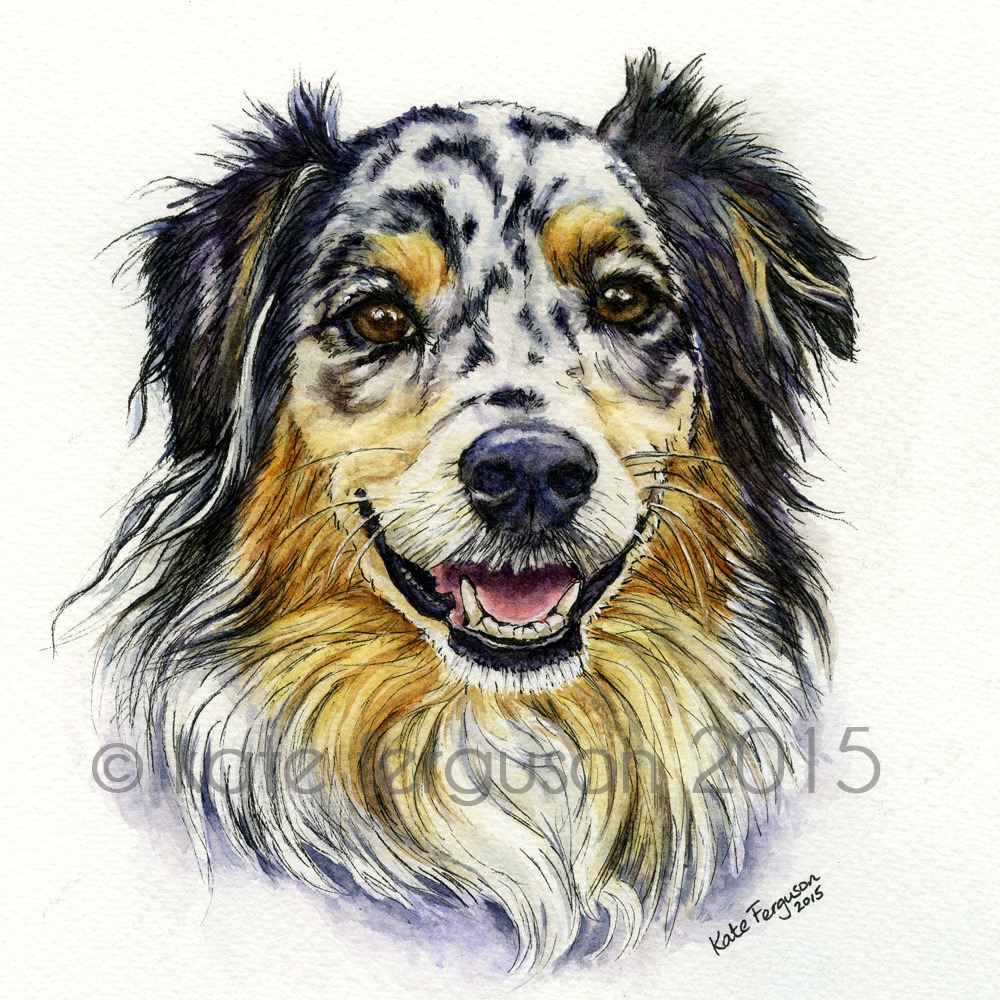 Kojii - ink and watercolour
"I'm SO happy with my portrait! It looks exactly like my dog, and the quality is gorgeous!! Kate was in contact the during the whole process— keeping me updated every step— great service!!! Would and will highly recommend to anyone looking to get a portrait done! Highly Highly HIGHLY recommend!" - Rebecca (USA)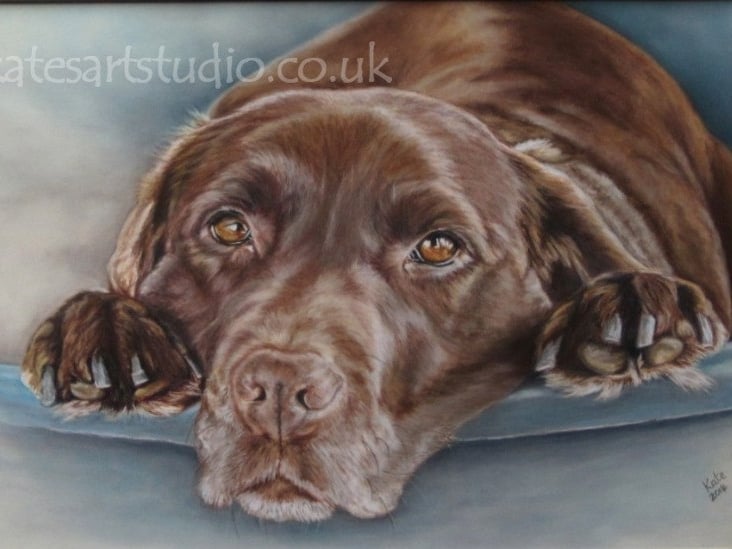 "Thank you Kate for offering such a professional and efficient service whilst completing the portrait of our family dog. Your communication throughout the process was excellent and the final result exceeded my expectations. My Dad was overjoyed when he opened the portrait for his 70th birthday and said that you had completely captured the spirit of Molly. Thank you for enabling me to give my Dad such a special and personal gift that he will be able treasure." - Dayna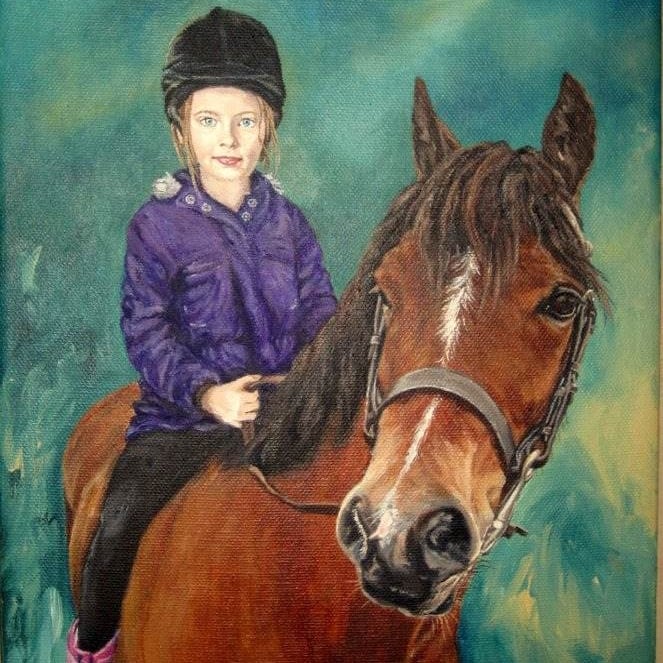 Maddie and Sam - acrylics
"I can't thank you enough Kate for the fantastic portrait you have painted of my grandaughter Maddie and her pony Sam. It is amazing ! I wanted a portrait that Maddie can keep forever to not only remind her of her first pony but also that her old grandmother commissioned it for her for her Christmas present for 2013. I'm now thinking of having my cat Basil immortalised !!! Thank you so much Kate xxx" - Margaret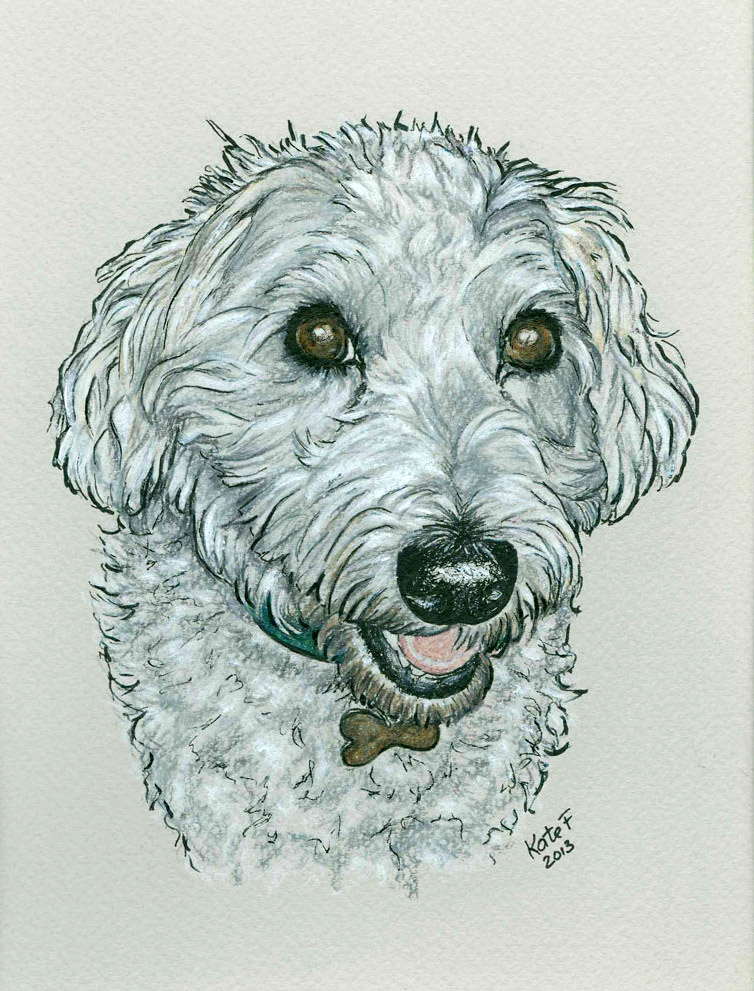 "Thank you so much for the gorgeous portrait of our family dog, it is perfect and brings out so much detail of the dogs' character on paper which will make it a such unique gift for Christmas. The presentation was outstanding including certificate of authentication. Kate made sure the portrait was delivered in time for Christmas. Thank you so much Kate. Well recommended." - Helen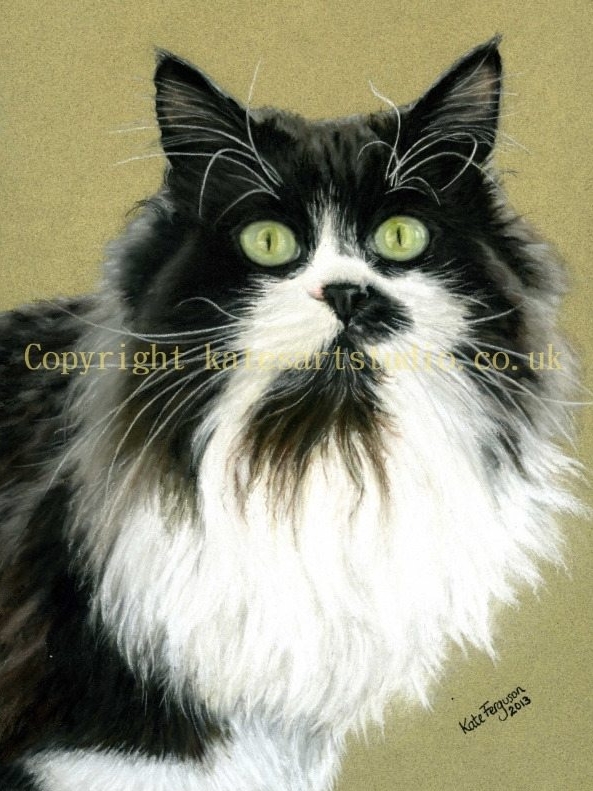 "I commissioned a portrait of my only moggy, Mollie, the other five cats I have are British Shorthairs and was sbsoloutely delighted with the result. In fact, it is so good all my friends thought it was a photograph! I would thoroughly recommend Kate, as she is a brilliant artist and definitely has a connection with her subjects! Thank you so much Kate, I will treasure this picture forever!" - Becky x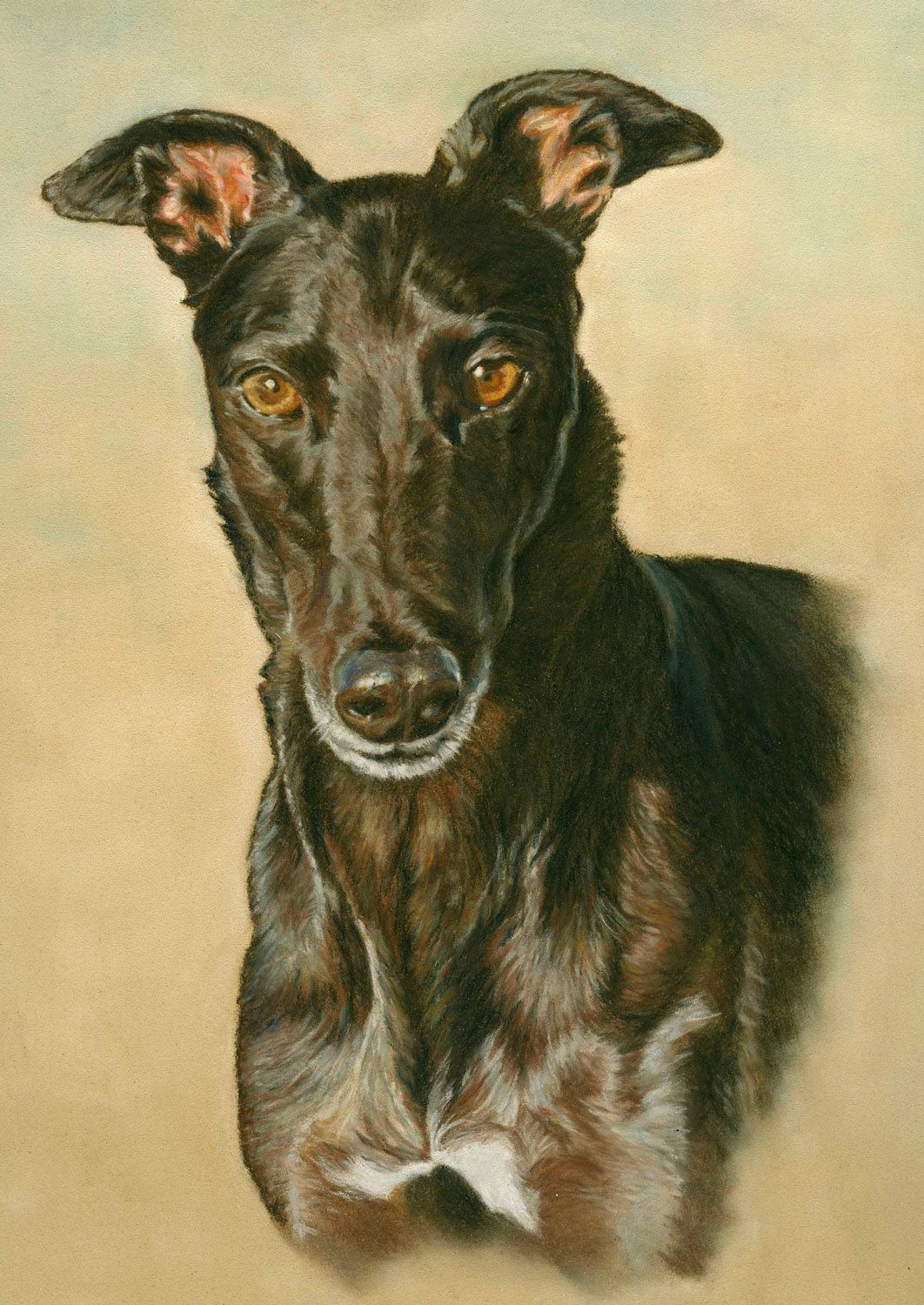 "I can't thank Kate enough for the portrait of our greyhound (Pumpkin). Kate has captured all of his handsome chappy characteristics, making it so personal to us. Without doubt, Kate is a truly talented artist - thank you :-)" - Andy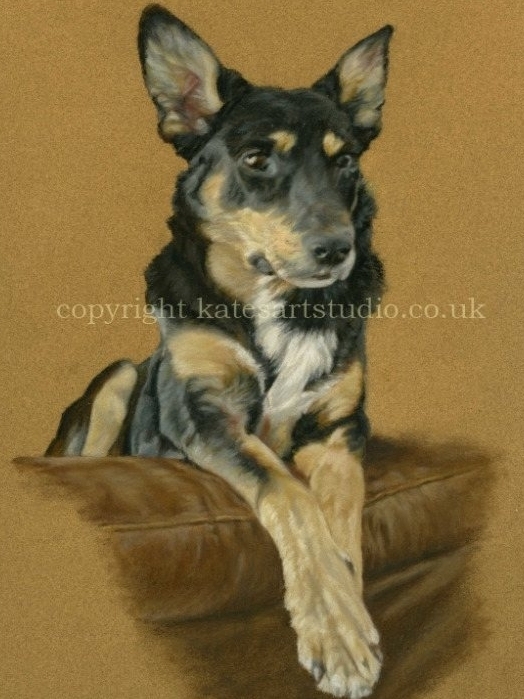 "Just a thank you for the fabulous portrait of Shadow, now sitting proudly on my lounge wall. Having only recently lost him it really is as if you have given him back to us. The likeness is extraordinary - you have captured him completely, floppy paws and all. Thank you so so much." - Karen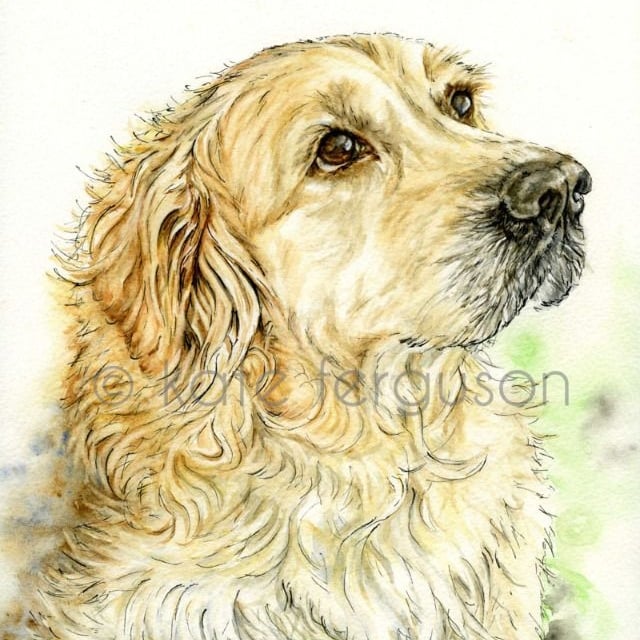 Cassie - ink and watercolour
"Beautiful portrait, the likeness is spot on and Kate's communication throughout the process was very good. Highly recommend!" - Niki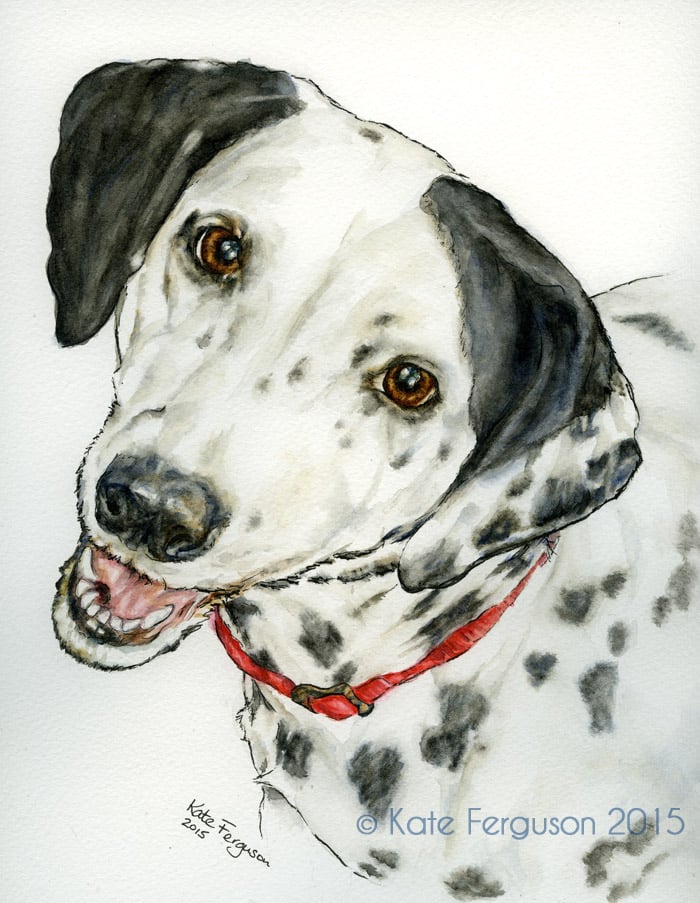 Pebbles - ink and watercolour
"We could not be happier with our piece! Kate was ever so pleasant and easy to work with, and her work is stunning!" - Melissa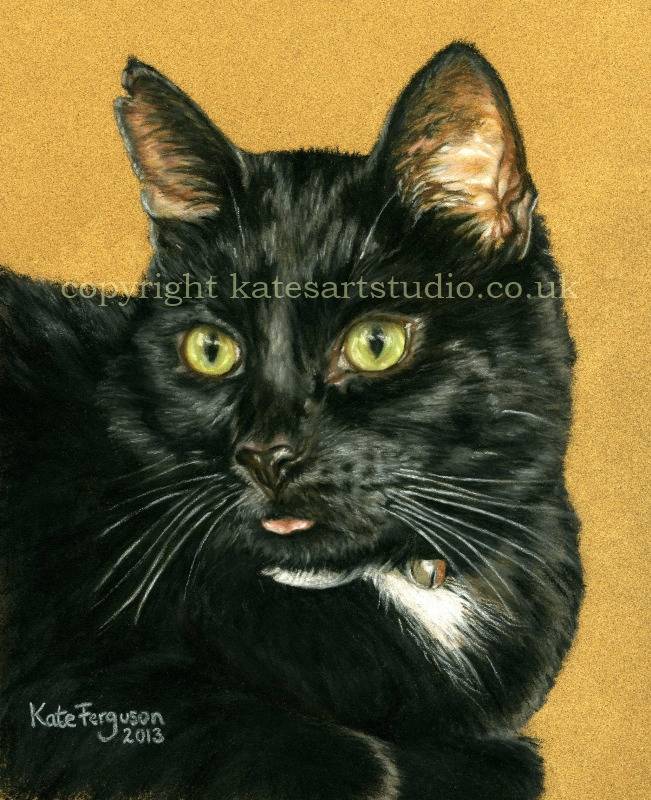 "Tabitha was difficult to photograph and although I gave several shots to Kate, she kindly agreed to come round and take some herself. Between us, we just managed to have enough information for Kate to work with and the end result was just brilliant - a great portrait of Tabitha, complete with tongue out too! Thanks Kate!" - Roger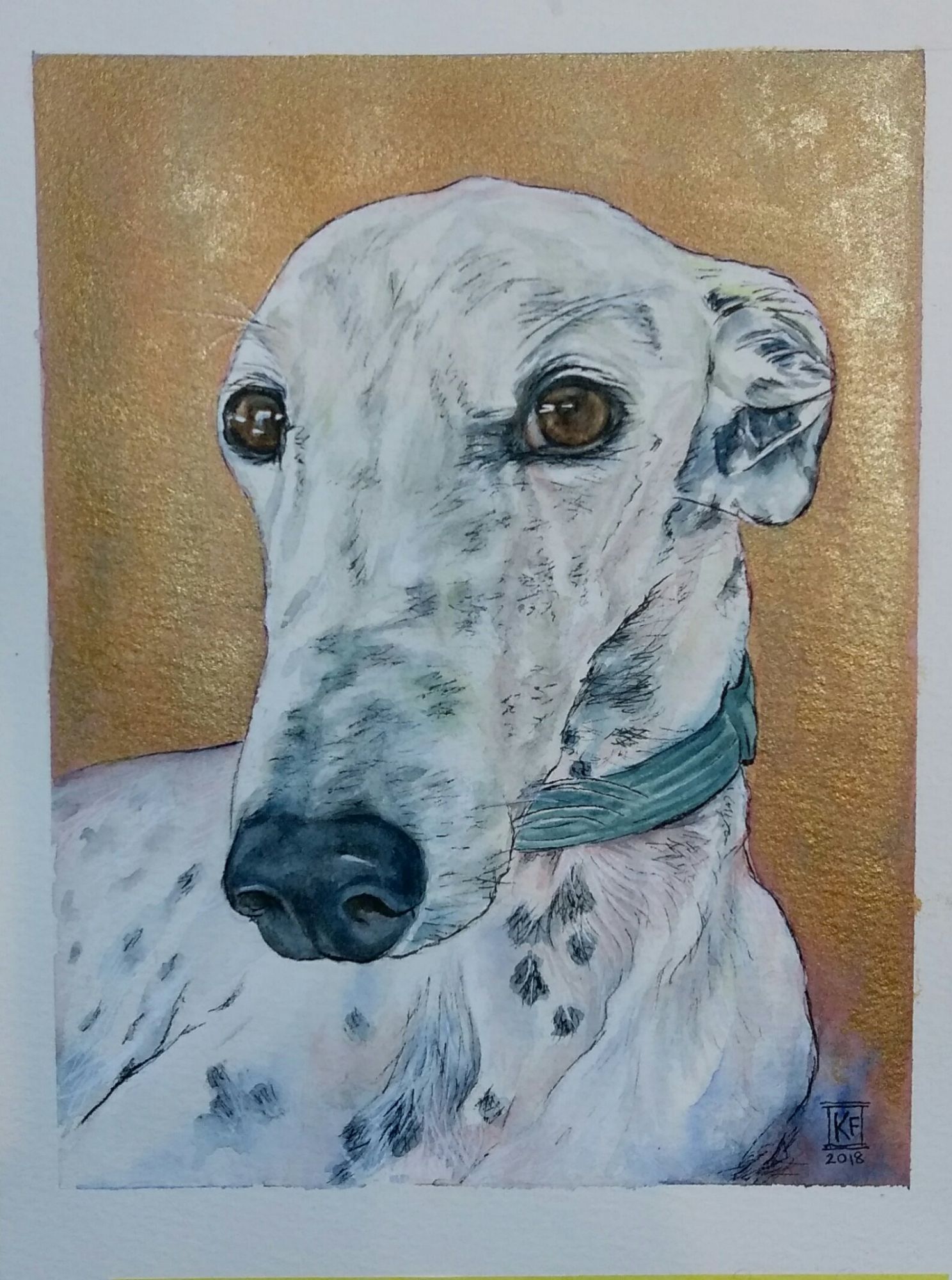 Lua - ink and watercolour
Fantastic portrait!! She just captured perfectly my dog's facial expression with only viewing a few pictures. I am so happy with the portrait. Definitely recommend it. Also she has been very helpful and nice. All perfect. I am keeping the details for the next one! - Carla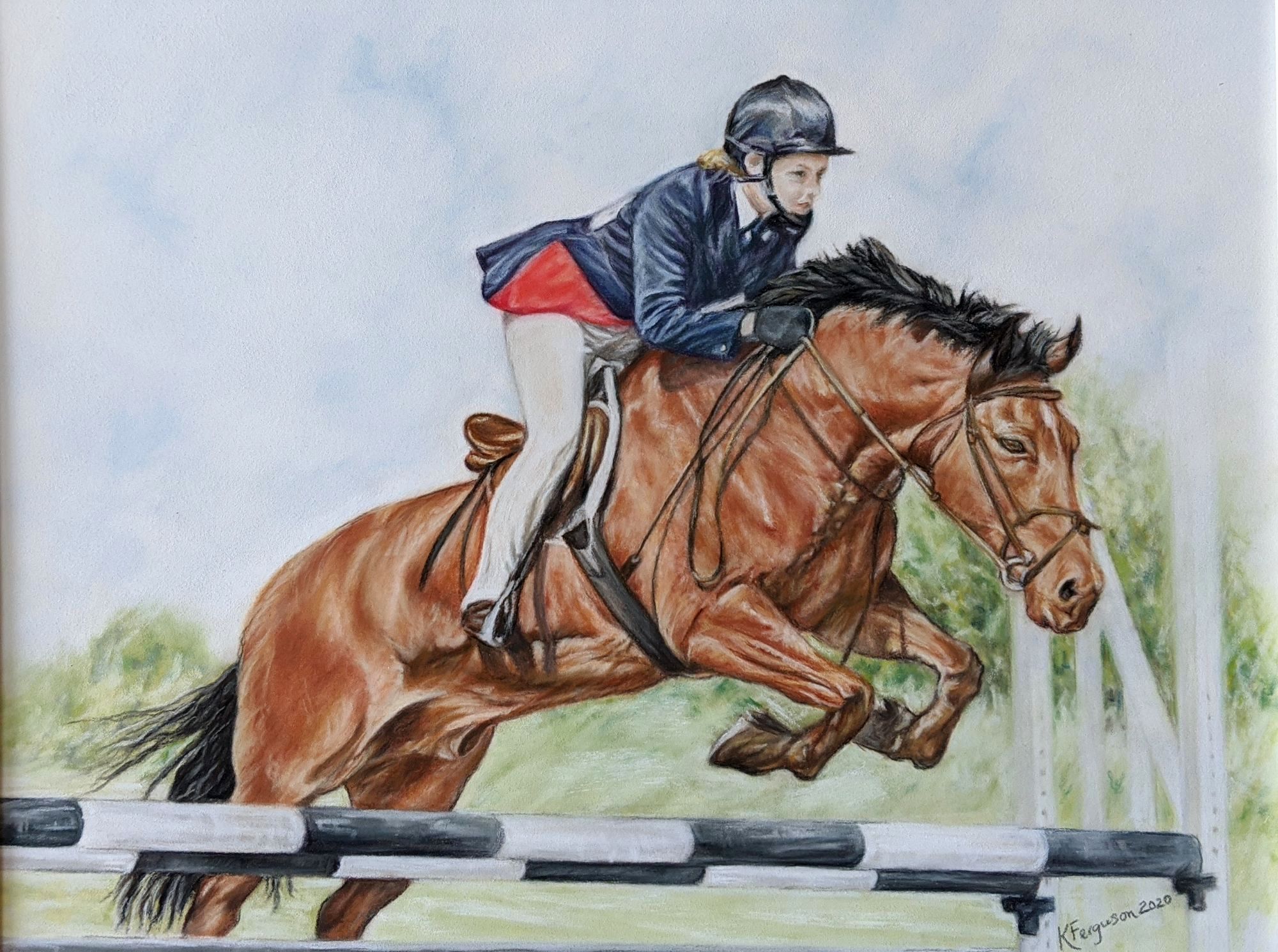 Bespoke commission from faded photo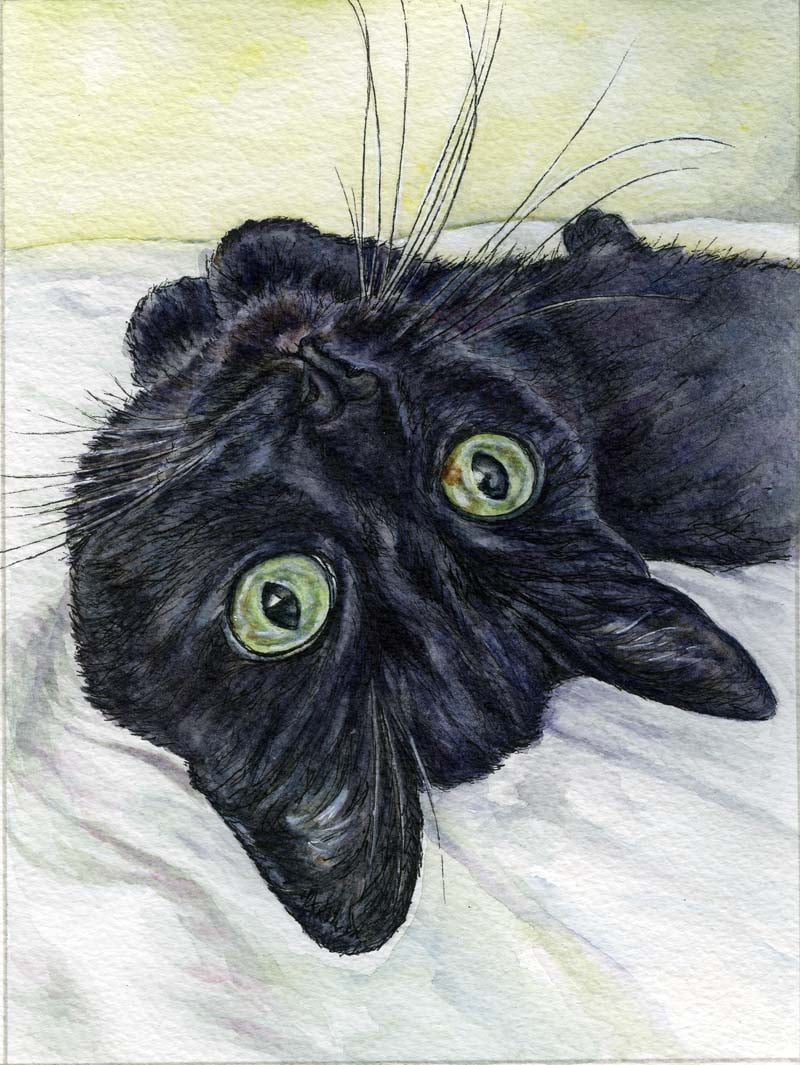 Opal - ink and watercolour
"Absolutely stunning! Exactly what I asked for" - Jay