All my pet portraits are drawn or painted using clients' photos as reference. The photos are key to a good pet portrait and I would want to work from the very best ones available to you. It's extremely difficult to produce a high quality portrait without at least one good photo and preferably more.
Physical photographs and digital photos that cannot be enlarged without blurring (low resolution) are extremely difficult to work from. If this is all you have I will happily look at them to assess their suitability. If I cannot work with them I will let you know. If they are only suitable for producing a less detailed portrait, I will also let you know, so you can decide if you want to go ahead. I hate having to say a photo isn't suitable, but when you are paying a significant sum of money for a bespoke portrait, it's important that you know what to expect and thus avoid disappointment.
For the portrait pose, I need one photo clearly showing the head and shoulders, with facial features such as eyes, ears, mouth and nose in focus and with minimal glare or reflections. Other photos will be used for colour matching and for any details that may not be 100% clear in the pose shot. For this reason, I always ask clients to send as many photos as possible. Try to ensure they are taken at the pet's eye level and not looking down (or up) at the pet, as this can distort the perspective (e.g. out of proportion nose). Aim to choose a photo where the pet fills the frame and not one where the pet is in the distance or has a lot of space around it. A great photo = a stunning portrait.
The quality and clarity of reference photos is the most important aspect of pet portraiture. I can only draw what I see, with minimal improvisation/deviation from the reference. Any more than the bare minimum can alter the likeness and result in a portrait that doesn't look like the subject.
Avoid photos from Social Media. I realise that social media sites might be seen as a convenient source of pet photographs, however, I can rarely use photos that have been downloaded from FB etc. This is because the sites optimise the images (filesize is reduced) making them pretty much useless as an artist's reference. Please aim to find original images from the phone or camera used to take the photo. These are usually several Mb in size, which is precisely what I will need.
As a rule of thumb, if you open your photo on a computer (laptop or larger screen size) and enlarge it so it fills the screen, if it looks very blurred, it's unlikely that I could use it as a reference.
Examples of suitable reference photos
Try and aim for photos similar to these in terms of lighting, position, pose, distance and clarity
Examples of unsuitable reference photos
Try and avoid photos like these
The portrait of Caesar was to be a gift and only two photos were available. In this one, Caesar is too far away and too dark, making colours and features indistinguishable. Low resolution prevented me from getting a closer look.
Here, Caesar is photographed in good light, his features are clearly visible and his expression is gorgeous. A higher resolution would have made it perfect, but as this was to be a watercolour portrait, I didn't need those extra pixels.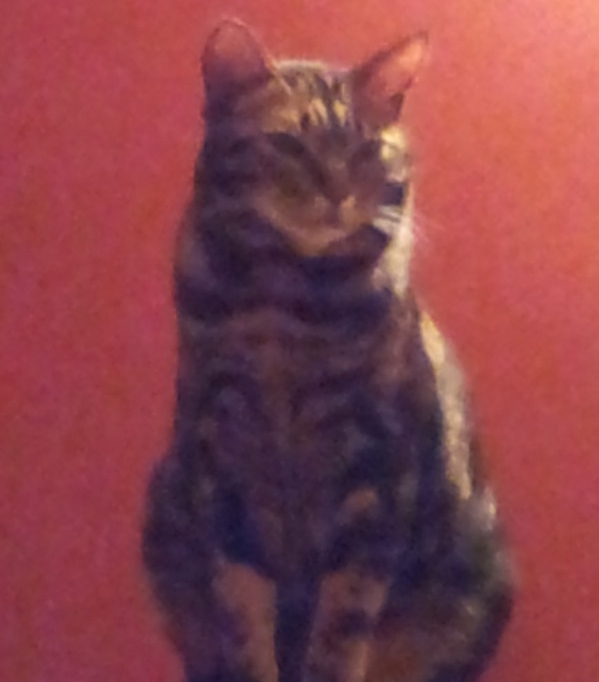 One to avoid. Although Alfie's expression and pose are great, it's a dreadful reference photo. It's fuzzy, the lighting is poor, and colours, features and details are indistinguishable.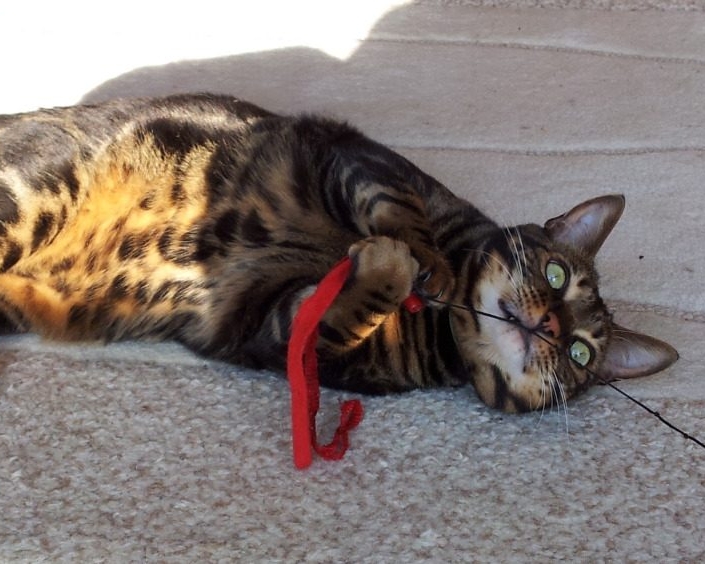 Alfie's features are clear and the pose is good. The only small issue was the lighting (half in shade). However, I was able to adjust this with a photo editor, so it wasn't a problem.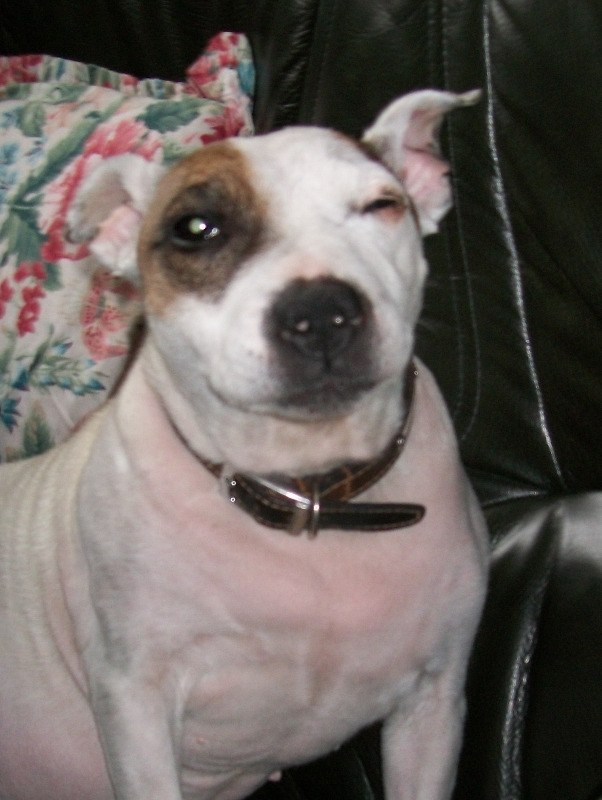 In this example, the client only had a few low resolution photos available. This photo was too fuzzy, one eye was closed and her nose was not clearly defined. I would not have been comfortable using this, as it would have required too much improvisation to correct the imperfections.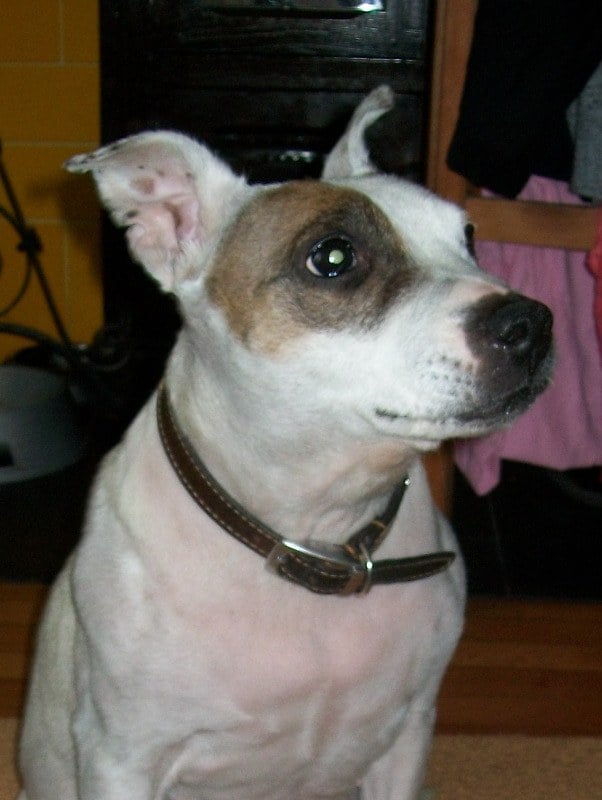 This is still not ideal, but the head is at a good angle and features the client wanted included (spots on ears) were more visible in this photo. It wouldn't have been suitable for a detailed coloured pencil portrait, but it worked well as a watercolour and ink sketch and the client was happy.