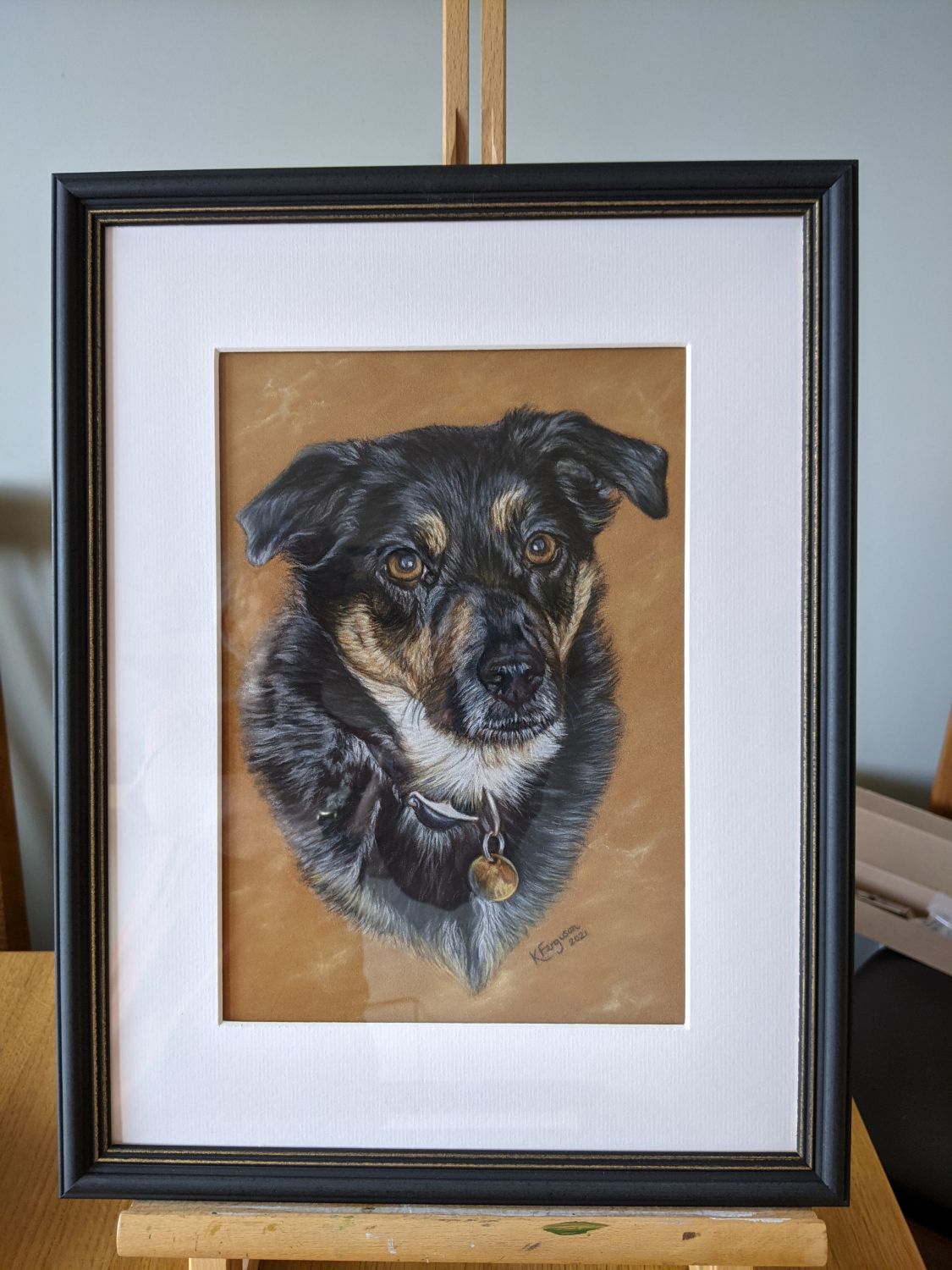 When it comes to framing your portrait, I recommend using a professional framer. After all, why opt for second best after you've gone to all the trouble of commissioning a bespoke portrait that will be a beautiful focal point in a room? A professional framer will help you find a frame that suits both the artwork and the setting in which it's displayed. . It's so much easier to choose a frame when you can view moulding samples next to the artwork itself. I only use archival quality mount board when mounting my work, so you don't need to pay for a new mount unless you want something different. A framer will generally use *glass rather than plastic/acrylic glazing and seal all gaps to keep out dust particles and tiny insects that can ruin a painting over time.
It's well worth paying a little extra for a professionally fitted, quality frame that will add a beautiful finishing touch to your portrait?
* Ideally, pastels portraits or those with pastel backgrounds should be framed under glass. Frames purchased online are usually glazed with acrylic and this can make framing pastels tricky. Acrylic is prone to static which is like a magnet to pastel particles (and dust) and removal of these particles can be tedious.