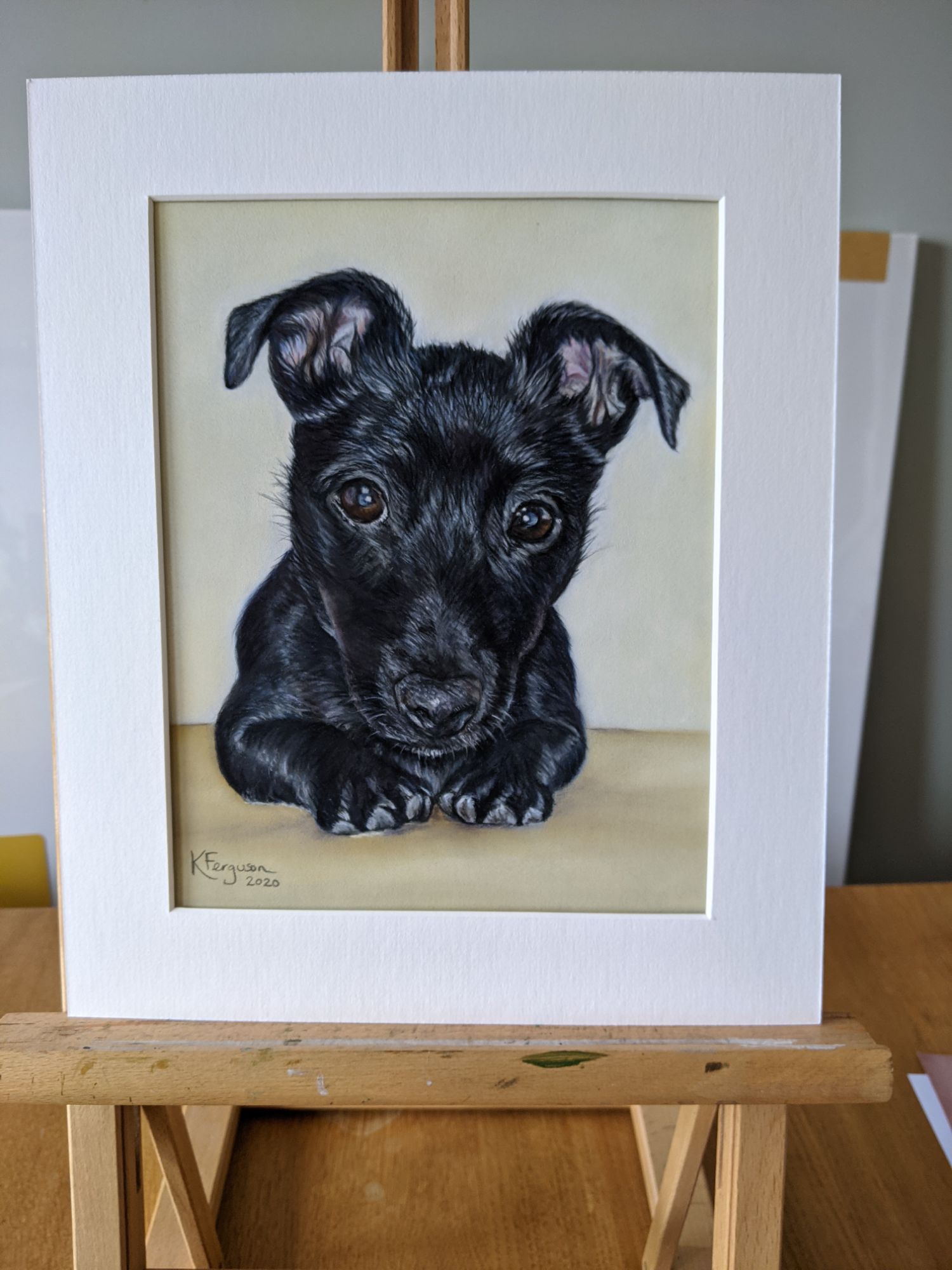 My prices are calculated on a time and materials basis. A small portrait takes a minimum of 20 hours to complete and multiple animals or larger portraits increase the time required. The paper, pastels, pencils and mount boards used in the creation of your portrait are all professional artist grade, with the aim of ensuring colours retain their vibrancy as the years go by. If your portrait is handled with care, framed appropriately and displayed away from direct sunlight, it should stay looking as good as new for decades.
The prices listed below are for UNFRAMED head and shoulders pet portraits with either a plain or mottled background and include delivery within mainland UK.
Both pastels and coloured portraits are supplied mounted between a single conservation mount and backing board, ready for framing.
If you'd like a size that isn't listed, or something bespoke (eg personalisation, full body, backgrounds) I'll happily provide a 'no obligation' quote.
Pet portrait price list 2022
7" x 9" within 10" x 12" mount
Fits one pet only
Price: £180
Delivery included (mainland UK)
8" x 11.5" within 12" x 16" mount
Fits up to two pets
Price for one pet: £250
Price for two pets: £330
Delivery included (mainland UK)
11" x 15" within 16" x 20" mount
Fits up to three pets
Price for one pet: £350
Price for two pets: £460
Price for three pets: £570
Delivery included (mainland UK)
Get in touch to book a portrait, request a quote, or simply ask a question.