It's not all about pets
Posted on
You would be forgiven for thinking that I only paint pets. After all, my website is all about pet portraits and that is indeed the channel through which I mostly sell my art. However, I love to paint a variety of other subjects too and my aim this year is to dedicate more time to these artworks.
So anyway, here's something I finished today. It's been in a state of semi-completion for a while as it had to be put on hold when my 92 year old mother had a slight mishap..... but that's another story!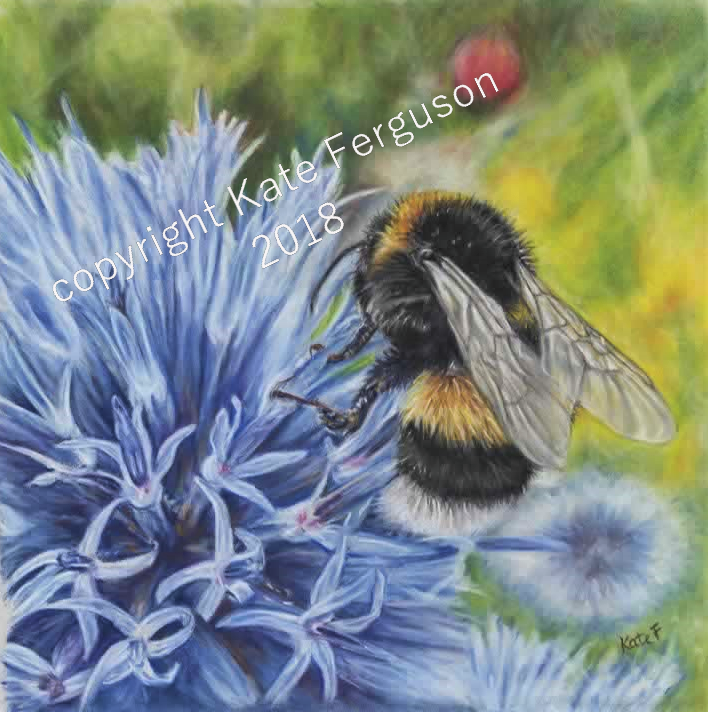 Anyhow, don't you just love bees? I adore drawing and painting them in whatever medium takes my fancy.
This little bumblebee is painted in pastels on pastelmat and is about 7" x 7", so not very big at all. I love the colours and will mount on a soft white mount mat before framing. I think it'll be perfect for a sunny room overlooking the garden. Roll on summer!!